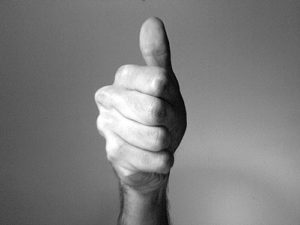 The Digital Implementers Group met last week to talk about the ways in which NSW Government agencies have implemented electronic approvals (e-approvals). The group talked about the pros and cons of various applications and how digitising approval processes has benefits both for business AND recordkeeping.
Here is a summary of what the group said:
Paper-based processes are inefficient and don't work in flexible workplaces
One member talked about how the inefficiency of paper-based approval processes drove the adoption of e-approvals. Employees kept losing paper approval forms, it took a long time to get things approved, it was difficult to track who had approved what and when, and documents related to an approval process were saved in random and multiple places.
In this organisation, the inefficiencies of the paper-based process resulted in organisational support for moving to e-approvals.
Another member commented that paper-based processes are doomed as organisations move to flexible and activity-based working. It won't be possible to circulate pieces of paper around an organisation for sign-off when users are working at different times and in various locations.
The adoption of e-approvals presents opportunities to redesign and improve processes
One member commented that the digitisation of an approval process presents a good opportunity to re-examine the business purpose of the process and identify possible improvements. When digitising a process you need to consider the business objective, and not necessarily replicate the current process if it is inefficient or contains unnecessary steps.
Another member noted that their organisation has had e-approvals in place for a few years and it is now timely to re-examine the processes with a view to streamlining and improving them.
The use of e-approvals results in better recordkeeping
One member talked about how the implementation of e-approvals has dramatically increased the number of records captured in the corporate recordkeeping system. Because the e-approvals application is integrated with the organisation's EDRMS and all documents as well as details of who approved what when are captured, recordkeeping is a by-product of using the application.
As well as increasing record capture rates, the use of e-approvals has also increased the visibility of the organisation's EDRMS. Users know that if they want to refer to past approvals documentation it will be in the EDRMS.
For recordkeeping professionals in organisations without a strong recordkeeping culture, the use of e-approvals applications presents an opportunity to achieve recordkeeping by default. One member noted that they are aiming to use their e-approvals application for any process involving two or more users making a decision – this will ensure that records documenting organisational decision making are captured and kept in ways to support their ongoing accessibility and value.
E-approvals applications need to extend beyond organisational borders
Some of the members commented that the key disadvantage of their organisations' existing e-approvals applications is the inability to involve external users in approval processes. In these organisations, approval processes can only get to a certain point electronically and documents must then be printed or otherwise exported to external approvers.
Approval processes can also be managed in business systems
One member noted that their organisation has numerous systems with approval functionality used by different business areas in support of various processes. These systems meet business needs, so there is no need to implement an additional application from the perspective of the business.
The group noted that such systems may have sufficient recordkeeping functionality for the records they capture and keep. Organisations can use the checklist for assessing business systems to determine this.
Another member noted that care must be taken when using action tracking software that users understand what 'completing an action' means (e.g. does completing an action equate to approval?) Outcomes for actions may not be complete and well defined.
Case studies
We have been talking about the recordkeeping benefits associated with digitising approval processes for some time: