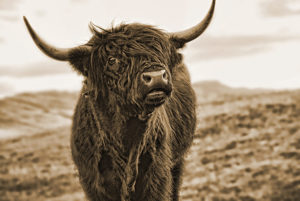 As we have noted before, 'digital transformation' is a priority in NSW. At the State level, the NSW Digital Government Strategy aims to see a 'digital by design' approach embedded across the NSW public sector.
The NSW Government's goal is for people to transact with government via digital channels wherever possible. Four years ago, 44% of government transactions occurred via digital channels. The Government wants this level to reach 70% by 2019.
Local government is also caught up in the digital transformation, with many councils seeing their data as a major organisational asset that can drive innovation and productivity.  Last week I spoke at a conference for local government information managers on the recordkeeping opportunities and risks associated with digital transformation. Here is some of what I said:
Local councils in NSW must create and keep full and accurate records of their business. They must keep these records for as long as needed to meet regulatory, business and community requirements. And they must keep some records for ever as State archives.
But the transition to digital processes is not always accompanied by good recordkeeping. Will records be fit for purpose? Will they be complete and trustworthy? Will organisations be able to access and read relevant records when required? Will organisations protect records from unauthorised access or deletion? And will organisations destroy those records they no longer need?
An organisation might have had robust processes for creating and keeping records when the process was paper-based: officers may have placed completed forms on a paper file and stored the file in secure conditions until it could be legally destroyed. But how will the organisation maintain records of electronic forms submitted via its website? Does the organisation have a process for capturing the data from submitted forms in a digital system? Does this system have adequate controls to ensure the authenticity and reliability of the data? Can this system maintain the data for as long as needed? Can this system protect the data from unauthorised access and deletion? And what will happen to the data when the organisation moves to a new system?
The transition to digital ways of working provides opportunities to consider 'recordkeeping by design'. When digitising a process, organisations can identify the records they need to create and keep. Organisations can then design effective ways of creating and keeping these for as long as required.
To highlight how this might work in practice, let's look at a few examples:
Business systems
In NSW many local councils were early adopters of dedicated systems for functions ranging from HR and financial management to asset management, planning and cemetery management.
When effectively implemented these systems provide users with real-time, relevant information they need to do their jobs. They can also provide opportunities to embed recordkeeping 'behind the scenes' – users can simply use the systems to do their jobs, confident in the knowledge that full and accurate records are being created and kept.
To take a 'recordkeeping by design' approach, organisations first need to determine what records they need to create and keep. Are there legislative or other requirements for creating particular records, or for keeping particular records for defined periods of time?
Let's take the provision of childcare services as an example. Many councils operate childcare facilities. In NSW at the moment, councils need to keep certain childcare-related records, including records of complaints, until the child reaches or would have reached 25 years of age.
If we think about a system for managing the resolution of complaints:
Can the system keep a fixed and complete version of each record of complaint? In a document-based system, this could be relatively straightforward. In other systems the 'record' might be a collection of data representing each complaint.
Is the system designed around the principle of 'non-redundancy', so users can update information without keeping a record of previous inputs? If so, to keep fixed and complete versions of records you may need to periodically export a report of the data and retain this as the record.
Does the system capture and keep core recordkeeping metadata? This includes information about the business context in which records were created and used, such as who created the records and when.
Can the system prevent ad hoc deletion of data? If it can't, the integrity of the records will be compromised.
Does the system generate, log and show all actions carried out in the system? This includes information about what changes were made, when and by whom. This kind of information is critical to ensuring that your organisation can account for how complaints were resolved.
As the records need to be kept for long periods of time it is likely that they will outlive the system. What export functionality does the system have? Is it capable of exporting data and system logs without compromising their quality and integrity?
NSW State Archives has published a checklist for assessing business systems – organisations can use this checklist to determine if a specific system has adequate recordkeeping functionality and, if not, what mitigation actions are required.
Social media
Social media provides an excellent opportunity for local councils to engage with residents on a variety of subjects. This engagement can occur in real time and be reciprocal, allowing councils to provide timely updates and information and residents to provide immediate feedback.
A recent skim of my local council's Twitter account revealed discussions between Council and residents about playgroups, instances of illegal parking, a mistakenly issued parking ticket, resolutions from Council meetings, the redevelopment of the aquatic centre and upcoming talks at the library.
Social media channels such as Twitter and Facebook create records by default. They also automatically create contextual metadata, such as information about who created the records and when.
Many records in social media accounts document low risk business activities and have short retention periods (e.g. Tweets advertising events at the library). For these types of records, an appropriate recordkeeping strategy may be to leave them in the social media application and rely on two things:
the application continuing to exist in the short to medium term
the application keeping the records for you.
However some interactions on social media may require more interventionist strategies when it comes to keeping records (e.g. a discussion about a mistakenly issued parking ticket). NSW councils need to keep records relating to complaints that require investigation or a specific response for 7 years. If the council manages records relating to complaint investigation and resolution in a specific system, it may be a better strategy to capture a record of this engagement on Twitter in their complaints management system.
NSW State Archives has published advice on managing records arising from the use of social media – this includes working out what social media records you need to keep and for how long, and developing strategies for capturing and storing these. Our general advice is: if you need it, manage it; if you don't need it, leave it.
In local government, the management of social media records can be complicated if a councillor uses their personal social media account to conduct council business. In NSW, councillors must make and keep records of any council business they conduct. If they are doing significant council business via their personal social media account, the council may need to extract records from the account and keep them in council recordkeeping systems.
The use of personal accounts to transact organisational business is an issue that extends beyond the use of social media and applies to all organisations, not just local councils. We have seen recent examples of ministers in Queensland and Canada in trouble for using their personal email accounts to do government business. And we know that many organisations have identified the use of personal email accounts as a risk to their corporate information.
Some organisations have taken the step of prohibiting their employees from using personal email accounts for work purposes. Others have taken a more pragmatic approach, and instead advise employees that they must copy any work-related messages from their personal accounts to corporate systems.
The cloud
Digital transformation often involves moving business to cloud-based technologies. Organisations are implementing cloud-based customer relationship management systems, HR systems and finance systems. Organisations are moving their email to the cloud. And many organisations are moving away from on premise storage of documents to the use of Microsoft Office 365, One Drive or Google Suite for Business.
The uptake of cloud-based services is a key component of ICT strategy in many organisations. The transition to the cloud results in streamlined procurement, more effective pricing, agility and scalability, and greater flexibility for organisations in how they consume services.
For users, it also offers opportunities to access information from multiple devices and locations – users no longer need to be sitting at their desk in the head office to log on to a system. In local government we see, for example, that employees who spend their days out and about (like rangers or maintenance officers) are reaping benefits from using cloud-based systems to log data on the go.
The use of cloud-based services does not diminish or remove the statutory responsibilities of local councils in NSW to make and keep full and accurate records of their activities and ensure the safe custody and proper preservation of these records. And there are information risks associated with the transition to the cloud:
organisations may cede control or ownership of their data to cloud providers
organisations may be prevented from accessing their data when they need it, or from keeping their data as long as they need it.
NSW State Archives advises that organisations in NSW should think about recordkeeping when procuring cloud based services. In particular, organisations need to put appropriate controls in place to ensure that they will continue to have access to records created and kept in the cloud, and can export records in useable and complete formats at the conclusion of projects or contracts.
We recommend that organisations ask a range of questions before starting to use cloud-based systems, especially if these systems will support high value or high risk areas of business. For example:
Can the provider commit to storing and processing your data in specific jurisdictions that are acceptable to your organisation (that have, for example, legal frameworks which are compatible with Australia's environment)?
What form can the data be exported from the system in, and what metadata is exportable?
Can the provider assure that no copy of the data is retained by the provider after the termination of the contract?
Can your organisation specify data to be destroyed and can the provider give assurance of destruction, such as certificates of destruction?
Can the provider assure that your data cannot be used for applications not specified in the contract (e.g. to data match with databases owned by other clients of the provider)?
Will your organisation be consulted regarding any third party seeking to have access to your data? And how will third party access to your records be managed, for example if required by a government watchdog organisation in the jurisdiction in which the records are stored?
It is so important that organisations identify information risks BEFORE entering into contracts for cloud-based services, and that organisations develop and implement appropriate mitigation strategies. Mitigation strategies might include:
establishing contractual arrangements to manage known risks
periodically exporting any data that documents high value and high risk areas of business to an on premise system that has appropriate recordkeeping functionality
monitoring contractual arrangements.
The role of risk assessment
Of course, this proactive approach to recordkeeping requires an investment of time, money and people. Organisations need to create appropriate policies and processes, and implement suitable systems, security and storage.
The business value of records must be commensurate with the cost of maintaining them. Prioritising high value and high risk business areas and the records they create provides the clearest opportunity to demonstrate the value of recordkeeping to an organisation.
NSW State Archives encourages organisations to prioritise the work they do to implement effective recordkeeping. Organisations should target records which document and support high risk and high value areas of business, and which are subject to information risks, for appropriate management. Organisations need to:
know what their key digital records are
keep these records in secure, well-managed systems
protect and manage these records for as long as they need them
develop migration strategies for information that is needed for the long term.
We have previously posted about the high risk and high value areas of business for local councils. Focussing 'recordkeeping by design' efforts in these areas will help to ensure that councils are creating and keeping critical records for as long as needed.
photo by: hehaden