We recently attended an expo where a "big picture" view of the current digital trends was presented and we saw how these trends relate- to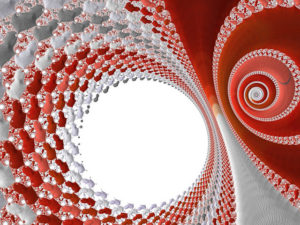 product developments in the records, information and content management space.
Some of the trends discussed were based around users and how they use and demand technology
Users are changing the way information technology (IT) works in that users are demanding technology to be always on, connected and providing real-time information.
Users are also changing procurement models wherein software applications are now offered on the web and in a subscription based model without requiring any assistance from the IT department. From a recordkeeping perspective, agencies need to assess their business needs, value and sensitivity of their business activities, and the records created before purchasing and implementing any web applications.
Providers are investing in the "app-ification" of traditional on premise applications to ensure buy-in from users. "App-ification" ensures that the software will be intuitive and be accessible with mobile devices.
Deployment model for records, information or content management systems is shifting from an on premise to hybrid to purely cloud environment. This shift has the possibility of making the integration of recordkeeping systems with software-as-a-service applications simple and less complicated. However, before moving your recordkeeping systems into the cloud ensure that you have satisfied the conditions under the general authority on transferring records out of NSW (GA35).
There is a big focus on data analytics software and how these applications are evolving. These applications are:
providing data visualisation functionality wherein graphs, maps and dashboards can be created and manipulated
enabling sharing of insights for decision-making and collaboration purposes
enabling delivery of insights/reports in any format to any device.
Automation of metadata and records management classification
We are following this trend closely as it has the potential to change recordkeeping as we know it. The premise is that the new technologies can automatically and consistently apply metadata to records and information that can help with search and faceted browsing.
With the use of machine learning technologies, records management classification with trigger-based retention will be consistently applied. NSW State Archives and Records presented the results of an in-house pilot on the application of machine learning in last year's Records Managers Forum.
What's in it for me?
Quite simply we need to learn new skills and with how the technology is rapidly progressing – it seems everyone needs to be a data scientist, business analyst, user experience specialist or software developer and, of course, a legal expert to interpret terms and conditions attached to purchasing applications.