Transformative change – Digital transformation: an archivist's journey from a paper world into the digital world (a personal story from Glen Humphries Project Officer – Digital State Archives – State Archives and Records NSW).
My career as an information management professional began accidentally and by chance. After twenty years of working in various jobs (mostly in kitchens cooking) I decided on a sea change and took myself off to university at 39 years of age. It was during this time that I saw a student job advertised at Archives New Zealand. The job entailed the wiping of shelving on one of the below street level floors of the Archives building in Wellington NZ. There were four students employed to wipe concrete dust off the empty movable shelving. These had required repair work to tracks and the job was to ready the shelving for boxed archives to be returned. This was my step into a world which has proven to become a career as an archivist.
I think I was the only student left after many, many hours of wiping and I was offered a casual role with the Arrangement and Description team as a Repository Officer, re-boxing archives and moving boxes in and around the depths of the Archives New Zealand building. This was my first taste of sequences, original order, box numbering, accessions and moving boxes and moving more boxes. At this stage my full time study at University ended with a BA in Chinese and Religious Studies (not your typical information degree though it did introduce me to the use of primary sources). I then gained another firmer step in and I was employed on a fixed term contract to work on the Repoman (an old MS-DOS Repository Management system) Replacement Program. This is where I came into physical contact with real archives; files, photographs, aperture cards and plans etc. The program was to introduce a barcode retrieval and control system to locate box to shelf and item identification. It was here I was introduced to listing unlisted accessions, correct boxing and the discovery of the humanness of records management and all the oddities that that entails. It also included labelling many km's of shelves and thousands of boxes and film cans with barcodes.
It's from here that a permanent position became available as an Archives Support Assistant which I jumped at as I had seen enough to know that here is a job which would keep me interested and employed for the rest of my working life. It was here that I was introduced to the researchers, genealogists, academics, PhD candidates and the historian – retrieving and re-shelving; issuing and copying archives. A part of this role was the digitisation of WWI personnel files and microfilm at that time in a makeshift windowless digitisation lab – this is a theme which I will return to later.
I now knew that I wanted to be an archivist… the archival (and concrete) dust had entered my blood stream by then. What an interesting bunch of people I had met during my time so far! So I started applying for any archivist role that came up and I must admit I wasn't successful in landing an interview for the first few roles but didn't give up. It was during this time that I got a chance and was seconded as an archivist in the Access Services assisting researchers in the reading room and processing remote requests. This gave me a deeper understanding of the Australian series system and how you find what you are looking for in an archive (that's right, it's not a library!). I also got a great broad stroke of archival theory with the Archives New Zealand Professional Development Programs from Basic Concepts, Arrangement and Description, Appraisal to Digital Recordkeeping which were conducted by leading information management specialists such as Barbara Reed. I was also lucky in that I had the opportunity to sit a post graduate paper in Archives – Access Advocacy and Outreach at Victoria University, Wellington with visiting Prof Wendy Duff from Toronto, Canada.
It was then that a permanent archivist role became available in the Arrangement and Description team which I was successful in securing. It was here that I began dealing with the information specialists within other organisations (agencies) to assist the transfer of archives into the care of the Archive. I learnt more about the Australian series system and writing series descriptions and formal documentation for transfers. This included correct sentencing listing and access agreements.  As changes happen with restructures I was moved into a new role within the organisation and was placed as an Archivist/Advisor within the Disposal and Acquisitions team. Here I was introduced to the art of appraisal. This new team was developed to client manage certain portfolios throughout the NZ government within the team. I worked closely with Te Puni Kōkiri (the Ministry of Māori Development), Transport, and Government (Parliament and supporting ministries).The newly created team were responsible for advising agencies on the development of their Retention and Disposal schedules and preparing the finalised schedules and accompanying appraisal reports for sign-off from the Chief Archivist. Archivists/Advisors would also assist with transfer and full archival description of archives. I was also fortunate at the time to be included in working groups for the transition from the paper paradigm to a new digital world; this included a new Appraisal Statement; a start to redevelop Access Authorities; and work on a pilot transfer for the GDAP (Government Digital Archive Program) for the Prime Minister's correspondence.
It was by chance that after two years in this position (the longest period of time that I was in one position) I made a decision to look outside Archives New Zealand. I saw a job advertised for an Archivist for Transport Shared Services at Transport for NSW in Sydney. I thought that this was a great opportunity to work within an organisation as an archivist and I was up for a challenge so I applied and I got the position. In at the deep end, the role covered multiple agencies working on multiple EDRM's. The role proved challenging and I was flung into records/information management on a whole new scale. I learnt a lot of new skills here, particularly around project management. I also managed a couple of big record disposal projects that included a closure of a plan room.
As life happens, a chance came up to join the Digital State Archives team at State Archives and Records Authority of NSW. So here I am, back in a
windowless office once again! Back in the Archive and picking up where I had left off at Archives New Zealand, involved with the digital transformation of the profession. I soon discovered that what I had learnt in my archival career has become invaluable. I am using all of those old archival skills from appraisal, sentencing, arrangement and description, access and reference.  I feel very privileged to have had worked at such a place of learning, support and professional development that I received at Archives New Zealand and all its many people that have helped me on my way I am very thankful.
Since being here at State Archives I have gained and am gaining more skills as we move into the digital archival world. As a user of computers and understanding the digital I am a late starter. Never say you can't teach an old dog new tricks; I am learning a few. I am now using online and command line tools such as Siegfried to identify file formats, pushing and pulling code into Bitbucket (a cloud application for working collaboratively on programming), and hacking in golang.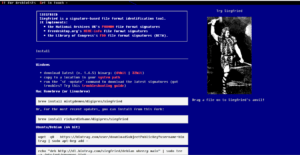 I used to think, "wouldn't it be great to work in preservation" and here I am doing just that though in a completely different format that I imagined.
In my brief time here I have learnt about file digital signatures and how to use a hex editor to confirm file formats. Metadata is an ongoing development: technical, descriptive and for preservation. Linked data is in the forefront and we're still learning how this will affect the discoverability of the information we will preserve moving forward.
Working with old digital archives – yes there's 1980's databases! such as STATUS – that need to be preserved alongside developing migration methodologies for more recently digital-born State archives. The digital world is swirling around me – my desk has a 3.5 and 5.25 floppy disk reader on it with little piles of disks that need to be examined and the information on them preserved.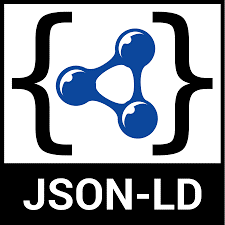 I am working with a team full of IT knowledge unlike any other that I have worked with before I sit here soaking it up hoping that osmosis is working. The next learning step is coding scripts that will give me the ability to create SIP's (submission information packages) for each digital item. I see this becoming a normal part of an archivist's life just as it is with the physical apart of the accessioning process of transfer (migration) of archives. The work now entails working collaboratively with software developers to complete the full migration with the creation of AIP's (Archival Information Package) and DIP's (Dissemination Information Package).
Digital can be frustrating at times though I was thinking the other day what keeps me in this game and it goes back to the context and the content of the information we deal with as archivists. I am sure there is much more that I have learnt and am looking forward to understanding more as we drift into the digital horizon.
Image credits: https://commons.wikimedia.org/wiki/File:OAIS-.gif