Welcome to working within the Records Management and Archives industry! NSW State Archives and Records Authority acknowledges that not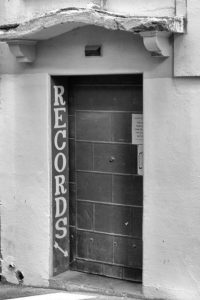 everyone working in Local Government comes from a record management background or has received formal training in this field. The following advice is for all new Local Government employees who are beginning a career in records management environment regardless of their background.
Know what you are doing
It is important for Records Management teams to remember there is not one correct methodology to practise. Nor are there industry benchmarks for team performance that they need to meet. Records management can sit in many different spots within Local Government and therefore the scope of services your team provides can vary. You could be:
Handling development applications
Actioning GIPA requests
Administering records management systems
Opening and/or processing the Council's mail
Training staff
Setting and ensuring compliance of information management policies
There are standards and codes of best practice in recordkeeping that allow you to benchmark your organisation's performance for the State Records Act 1998. The Act will most likely form the backbone for your work. To educate yourself about the Act, its requirements and the impact on your work we have a range of free online training material.
Know the rules
The Government Recordkeeping website has all the rules you need to be aware of for complying with the State Records Act. Start by having a look at the rules around:
Whilst the advice provided on our website will have a focus on operating within the framework of the State Records Act, you should also be aware that working in recordkeeping within Local Government is not limited to the requirements of the State Records Act. Depending on your Council's business practices you may need to work with business practices around:
Government Information (Public Access) Act 2009
Environmental Planning & Assessment Act 1979 (and various amendments)
Companion Animal Act 1998
Swimming Pool Act 1992
Privacy and Personal Information Protection Act 1998
It is also important that Records Managers review how their Access Directions work alongside their Council's governance policies relating to GIPA requirements. To see if your Council has Access Directions click here. If your Council doesn't have access directions, you can develop your own using our guide and in discussion with our Public Access team.
Need to know more?
State Archives and Records is the NSW recordkeeping authority. We manage the archives collection, provide advice on recordkeeping rules for the public sector, and provide a records repository for the government.
This post was written by Ben Thomson, AALIA, who recently completed a practicum placement with the Government Recordkeeping Team at State Archives & Records NSW. Ben is currently the Team Leader – Business Information at The Hills Shire Council, Sydney and is in his final year of studying the Graduate Diploma in Recordkeeping and Archives at Curtin University.