The podcasts and presentations from last week's Records Managers Forum are now available.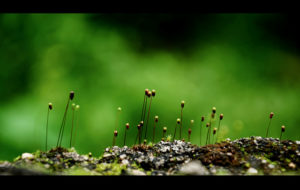 State Archives and Records NSW uses the Forum to engage with public offices and to provide an opportunity for other NSW public sector organisations to share information about key initiatives or government programmes.
The Forum included presentations from:
Geoff Hinchcliffe, Executive Director, State Archives and Records NSW – "Digital records evolution – solutions for Digital Government."
Shane Hamilton, Chief Executive, Aboriginal Housing Office – "Establishing end-to-end digital processes: protecting the rights of people through accurate electronic recordkeeping."
Dr Penny Stannard, Curator Exhibitions, State Archives and Records NSW – "Captured: Portraits of Crime, 1870-1930."
Here's a recap of the presentations:
Geoff Hinchcliffe talked about the digital records evolution and the various State Archives and Records NSW's initiatives to support the NSW Digital strategy.
Shane Hamilton shared the Aboriginal Housing Office's story on how recordkeeping and implementation of OneTRIM transformed the agency's operations.
Dr Penny Stannard provided an overview of State Archives NSW's new exhibition – "Captured: Portraits of Crime, 1870-1930." The exhibition features photographic portraits and descriptions of prisoners sourced from the State Archives Collection of Gaol Photographic Description Books. New exhibition opens at the Western Sydney Records Centre on Friday 8 September.
Lastly, Sally Irvine-Smith, Acting Manager, Government Recordkeeping, State Archives and Records NSW, engaged with the participants using an interactive voting tool to seek feedback on recordkeeping issues, communication and engagement, and training. Click here for the results of the online poll.
You can find the presentations and podcasts here.
As always, please don't hesitate to contact us for more information on the presentations or if you have something to share with us.