We've had quite a few enquiries on information systems – from systems upgrades to migration, and also risks around decommissioning of legacy systems.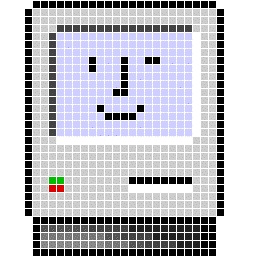 Q1. Why do we need to keep on migrating metadata of old records that have been destroyed or missing?
A: There is a need to retain the metadata of old records, regardless of whether the records have been destroyed or missing, as the metadata provides evidence of records which the organisation had created or in its possession at some stage.
In addition, metadata is critical for the accuracy and reliability of your information system as it provides essential context for records and information, as well as systems metadata that documents some of the following transactional activities:
who created the record
who accessed the record
when was the record created / accessed
when was the record destroyed and under what disposal authority
what is the status of the record
which system was the record created
Furthermore, one of the principles for implementing metadata for records and information is to manage metadata as a record.
Q2. We have successfully migrated our data into a new system and we're thinking of decommissioning the old system, what are the factors we need to consider?
Our guidance "Decommissioning systems: records and information management considerations" offers a lot of information on this topic.  Specifically, consider:
assessing or mapping the system records/information against an authorised retention and disposal authority
reviewing the systems to ensure dependencies on this system has been resolved and
assessing risks around security and technology obsolescence.
Also remember to ensure that the source records are disposed of in accordance with the General authority on source records that have been migrated (GA 33).
Q3. As part of the cluster unification process, we are migrating our data set to the parent cluster's recordkeeping system, what are key things we need to consider?
First, you need to ensure that the target recordkeeping system meets the requirements of the Standard on records management and preserves the records as the official records of organisational business.
In addition, all parties should assess the target recordkeeping system against your organisation's business requirements. It is possible that the target recordkeeping system may need tweaking or significant changes to accommodate those requirements.
Most importantly, include in your migration plan for future separation of data sets as well. In this case, ensure that the identity of your data set is intact, which could mean, in simplistic terms, retaining your organisation's file numbering system and not using the target recordkeeping systems file numbering system.
You can find detailed information in our guideline "Effectively manage the migration of your digital records."
Q4. What are the reasons why we would want to keep our source records longer than six months following the successful migration?
The General authority on source records that have been migrated (GA 33) describes conditions organisations have to meet before they are able to destroy source records. One of the conditions is that source records are kept for a period of no less than six months following the successful migration of the records.
The decision to keep source records longer than six months should be based on the organisation's risk assessment. Organisations need to assess their source records against the following:
are there legal and regulatory changes that potentially affect the organisation's recordkeeping requirements?
is there a potential legal requirement to produce the source records?
are there any potential business, financial and legal implications of the loss of or damage to the migrated records?
are there any unforeseen issues associated with the migration that may emerge following post migration testing to be identified and rectified?
If the answer to any of the above questions is "Yes," then it might be more appropriate to retain source records longer than the prescribed six months.
Organisations should always err on the side of caution. Additionally, in high risk business environments, risks may be best mitigated by retaining source records and its associated system as a reference copy.
If you have any comments on the advice we have provided, please do get in contact and tell us. We love to receive any feedback!