Last week we had our first Records Managers Forum for the year and we heard very interesting and informative stories from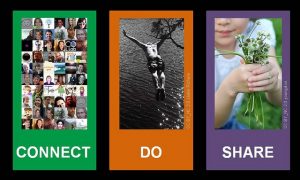 three NSW public offices.
State Archives and Records NSW uses the Forum to engage with public offices and to provide an opportunity for other NSW public sector organisations to share information about key initiatives or government programmes.
The Forum highlighted project achievements and lessons learnt and included presentations from:
Denise North, Director, Corporate, Public Service Commission – "Electronic approvals – a case study in inter-agency collaboration"
Dr. Ann Turner, Chris Leeming, Jason Covell, and Michael King, from the Department of Family and Community Services (FACS) – "Mission Possible: OneTRIM for OneFACS"
Janet Villata, Information Analyst, City of Sydney – "Developing information e-learning modules: The 'Challenges'"
Irene Chymyn, Acting Senior Project Officer, State Archives and Records NSW – "Are we ready for these social media trends?"
Here's a short recap of the presentations:
Denise North shared the Public Service Commission's (PSC) experience in collaboration with the Department of Premier and Cabinet (DPC) in implementing an electronic approvals workflow solution in Objective. PSC had a 100% user adoption rate for the workflow and this is due to a number of factors, such as:
adopting a proven solution and leveraging DPC's experience
having leadership buy-in
great project management provided by DPC
good communication and support.
You can find Denise's recording and presentation here. (Please note that early in the year, we published an infographic case study on this project).
Dr Ann Turner, Chris Leeming, Jason Covell and Michael King, shared their experiences on the completion of the OneTRIM project, including some of the following key activities:
merging 6 datasets into one dataset with single data schema
upgrading all HPTRIM instances from v7.12 to v8.3.
migrating over 40 million records into a single data set
training 10, 000 users and transitioning them into OneTRIM.
You can find the presentation and recording here. (Please note that Dr Ann Turner and the team discussed the OneTRIM project in the November 2015 Records Managers Forum.)
In her presentation, Janet Villata shared the Council of City of Sydney's lessons learnt and the challenges of developing an eLearning module on records management using gamification techniques. She also informed everyone that the eLearning module will be shared under the Creative Commons Licence: Attribution-NonCommercial-ShareAlike. If you want to view the module or obtain the source code, please email develop@cityofsydney.nsw.gov.au.
You can find the presentation and recording here. (Please note that we have published a blogpost regarding the eLearning module.)
Lastly, Irene Chymyn shared her insights on the top social media trends for 2017 and their recordkeeping implications. The social media trends discussed were: mobile first, increased usage of live streaming videos, rise of the ChatBots, expiring content or temporary social media, and increased demand on social media archiving. You can find the presentation and recording here.
Interested in listening to the other presentations? Please click here.
We would like to thank our presenters for generously sharing their time, knowledge and experiences.
As always, please don't hesitate to contact us for more information on the presentations or if you have something to share with us.