In our previous blog posts "Thinking more about moving email to the cloud" and "Cloud email – what's happening with the information?", we explored the drivers and potential information management issues on moving to cloud email. Also, we alluded to developing a guideline on cloud email.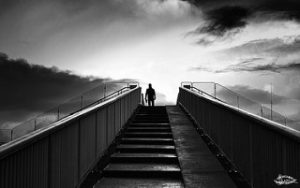 We are pleased to announce the release of our new guideline – Cloud email implementation: key considerations.
The cloud email guideline identifies key considerations specific and unique to cloud email, which need to be addressed prior to its implementation. Key areas to consider were divided into the following:
Records and information management policies, procedures and processes
Migration of email data from on-premise to cloud
Contracts
Agencies considering cloud email implementation should take the opportunity to document and identify current issues and problem areas with managing email on-premise.
Prior to cloud email implementation, it will be valuable to have conversations with your users on how emails are used and managed, and what information is being communicated via email. This will be useful in assessing the value of information contained in the emails and in developing use case scenarios.  Use case scenarios can be useful in drafting policies, procedures and guidelines around the use and management of cloud email.
Cloud email implementation requires careful planning and the agency's needs should be at the forefront when making decisions: from configuration of the cloud email environment, to security, to setting up and enforcing policies, to exit strategy, the list is endless. Agencies need to ensure that the same problems encountered in on-premise email systems do not migrate to cloud email.
Most importantly, plan the migration of email data and/or legacy system retirement. Specific risks to consider around data and its migration include data corruption, data loss and the risk of incompleteness of migrated data.
Contracts and service level agreements (SLAs) are a way of managing risks, and therefore should be read and scrutinised. Contracts need to address a range of issues, including: data sovereignty, ownership, access, etc.
More information is included in the Cloud email implementation guideline. Also, check "Using cloud computing services : implications for information and records management" guideline for more information.