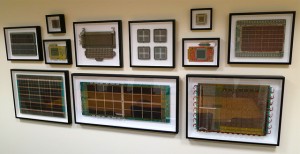 Last week we had our regular Digital Implementers group meeting.
As usual, a diverse group attended from across government. There was a lively discussion around the various implementation challenges the organisations are facing, as well as discussion of data migration and decommissioning challenges, and management accountabilities for information.
Status updates
We started with a roundtable discussion of key issues and projects for the group.
Several members were in the midst of system rollouts or consolidations. A common theme was managing scope changes, such as shared approaches with related organisations. Several organisations were also focussing on the challenges of major organisational mergers, while other organisations were currently moving away from existing clusters to new arrangements. These processes all had implications for the digital environments they were using, with changes in platforms, processes and support models needing to be considered.
Another was undertaking major project expansion of EDRMS / ECM to five times the current number of users. This was part of a multi-phase programme which will include a mobile app for workflow and approvals, and a focus on high-value processes which require executive approvals, and also includes an infrastructure consolidation.
Several local councils were present, with the Fit For The Future local government process driving a lot of analysis and planning for information strategy and services.
Several organisations were increasing the integration between various processes as part of major digital transitions for paper processes. Several were looking at opportunities to introduce activity based working, while others were looking at changes forced by office movements.
One large organisation was continuing rollout of mobile solutions for information management, and had recently deployed a major upgrade to a core system.
Future guidance discussion
We gave the group an overview of some further guidance which had been identified for development to support the recently-launched Standard on Records Management.
Decommissioning and data migration
The group agreed that there was a lot of data being maintained which potentially could be decommissioned if there was a clear process of checks and analysis to follow. This included backup data no longer required for backup purposes, legacy systems which have been migrated, and data which was being retained beyond its accountability purposes and business value. The group also agreed that a significant amount of current data could be retained at a lower cost, by moving infrequently-accessed data to low-cost infrastructure.
One example given of this was email, where some organisations have a significant infrastructure cost: some organisations maintain even old emails of high-availability, relatively costly infrastructure, while retaining multiple backups. Conversely, several members cautioned that there has been a blurring of definitions in various data storage technologies for systems like email, with systems referred to as "backup" by IT staff potentially being the primary data repository.
One large organisation had recently migrated a large digital system as part of an upgrade project. While initially expected to be only an "upgrade", the project required extensive technical support from both the vendor and the organisation's IT department. The member couldn't emphasize enough the need to sufficiently plan for the technical component of migration to ensure that technical issues do not have a business impact.
One organisation commented that some information managers needed guidance on how to approach technical issues. Some "don't know what they don't know", which makes it difficult to ask the right questions to IT staff and vendors, define the scope of decommissioning and migration projects, and plan for and manage technical issues when they arise.
Information management accountabilities for business managers
The group agreed the new Standard on Records Management's requirement that explicitly mentions the responsibilities of business unit managers will drive improved management of high value / high risk information. Members commented that it would be useful to have guidance which was addressed directly to the business managers outlining their responsibilities within a strategic framework for records and information management.
Next meeting
The group will be meeting again in August. Any comments and feedback on these issues (or requests to join from public offices) would be welcome!