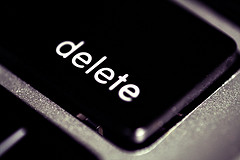 Social media is a tool that can connect government services directly with community needs.
Business models are shifting fundamentally and social media platforms are becoming increasingly significant business environments for all sorts of government operations.
As this transition occurs, we need to ensure that government operations continue to have the information they need to support them.
Information is fundamentally different in social spaces. For example, as a result of the transition to social, increasingly there will not be formal publications, or consultation reports, or white papers or meeting minutes or other fixed, formal, standard forms of accountability and information that we have traditionally relied upon.
Instead there will be wikis and tweets and Facebook forums and blog posts and a host of fantastic, dynamic, collaboratively developed content but by itself this will not survive to be part of formal annual reporting a year from now.
We therefore need to make sure that our models for information management, use, continuity and sustainability are shifting appropriately in social spaces.
To help NSW government agencies ensure they continue to have the information they need to support their business operations, State Records has published Strategies for managing social media information on its website.
This guideline discusses:
There is also an extensive set of frequently asked questions, covering a wide range of social media information management issues.
Businesses run on information and by extending information governance frameworks to social media environments, government organisations can ensure that their and the community's needs for information, now and into the future, will continue to be met.
Utilising State Records'  advice and developing information governance frameworks for social media will ensure that this important new form of corporate business intelligence is used to better meet community needs, is aligned with corporate strategy and contributes to business outcomes.