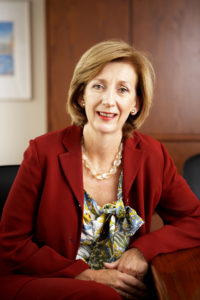 To celebrate Information Awareness Month 2016 we are publishing a series of Q&As with colleagues who have an interest in good records and information management. This post features a Q&A with Elizabeth Tydd about access to government information.
Ms Tydd is the NSW Information Commissioner. In this role Ms Tydd promotes public awareness and understanding of the right to access government information in NSW, and provides information, support, advice, assistance and training to agencies and the general public. The Information Commissioner has the power to review decisions made by other NSW government agencies and deal with complaints about information access, and also monitors agencies' functions and reports to the Attorney General about proposals for legislative or administrative change.
In this post, Ms Tydd answers questions about the benefits of open government and incorporating access to government information into information governance frameworks.
1. In New South Wales, we have the Government Information (Public Access) Act 2009 (GIPA Act), which replaced freedom of information legislation. How does the GIPA Act facilitate Open Government?
Open Government embodies a collective right, a right enjoyed for the benefit of communities. This right provides the foundation upon which we as a fair and open society effectively uphold and actively participate in our system of democracy.
Achieving Open Government requires legislation to enshrine citizens' right to access information and authorise decision-makers to release information.
Citizens expect government decision-making to be open, transparent and accountable and the GIPA Act represents NSW Parliament's commitment to realising that expectation.
The three fundamental elements of Open Government enshrined under the GIPA Act are:
a legislative right to access information proactively and reactively
the right to hold government to account and to expect transparency
public participation by citizens in government decision-making.
The GIPA Act provides four pathways to access government information which are proactive including mandatory disclosure of certain information including contracts and provides a reactive pathway a formal right to access process complete with review rights.
The GIPA Act operates with a presumption in favour of disclosure of government to better promote transparency and government accountability.
The public interest test enshrined in the GIPA Act provides a sound statutory decision-making process to carefully balance multiple considerations, including individual rights to personal and non-personal information, and to authorise the release of information.
2. May 2016 is Information Awareness Month with a focus on information governance. Good information governance frameworks ensure that organisational records and information are managed appropriately, and increasingly utilise "by-design" approaches to do so. What are your top tips for incorporating access to government information into by-design approaches to records and information management?
We must take a holistic approach to information, our storage and management, our legislation, our practices, our policies, service delivery and importantly our governance approach must all expand beyond traditional definitions and existing siloed paradigms. We need to move into the digital era and the open government environment which requires us to change.
I encourage those sectors regulated by the GIPA Act to review their processes for information release from the perspective of the pathways and decision making framework available under the GIPA Act. This means as responsible custodians of information we should:
assess the information including data, its purpose and audience at the time of creation and adopt an "access by design" approach
consider and promote proactive disclosure of the information in an accessible format
foster trust in release of government information between agencies and between government agencies and citizens by applying the GIPA Act decision-making framework and apply the correct data standards.
3. Increasingly the Government and the citizens of NSW are seeking openness in government. How do we switch on Open Government and really engage with the citizen?
To advance Open Government we need to identify ways in which we can improve the way that the public purpose sector uses and shares information and data and develop and embed engagement/consultation techniques to encourage greater participation in public decision making.
In September 2015, as part of Right to Know Week 2015's "Switch on Open Government" thought leadership series, as NSW Information Commissioner I committed to ensuring NSW citizens achieve their right to public participation in the development of policy and service delivery by Government in NSW.
Under the Government Information (Public Access) Act 2009 (GIPA Act) – Part 3, section 20, NSW citizens have a legislative right to public participation, however, to date those legislated rights that enshrine participative democracy have not yet been fully realised.
Public participation is integral to Open Government and the GIPA Act provides mechanisms to support citizen participation and engagement with agencies.
The Information and Privacy Commission will collaborate with NSW citizens and agencies to promote public participation and assist agencies in achieving success in their engagement with NSW citizens.
4. Government data and information are valuable assets, which can be re-used for beneficial research and analytics purposes. What do you think are the key considerations for re-using government data and information for research and analytics purposes?
Access to and the sharing of government information by agencies is essential to better outcomes. The commitment to enacting legislation and establishing the NSW Data Analytics Centre (DAC) fortifies our alignment with contemporary international initiatives implemented to open government.
To enable re-use of government data agencies should ensure that they:
prioritise the release of datasets proactively and in response to public requests.
promote accessibility on line by linking datasets to Data NSW for discoverability and availability and ensuring that datasets are technically open (machine readable)
publish metadata with all datasets and the details of a contact person in their agency
regularly assess the quality of their datasets prior to release with the Data Quality Standard.
The DAC will provide a channel for NSW Government agencies to release more accessible data, more quickly, through central portals. This will in turn improve government transparency and empower citizens with the ability to access more government information.
Underpinned by the NSW Government Open Data Policy, the DAC provides a tangible commitment by NSW Government to switching on Open Government in NSW.
As part of the DAC initiative, I am pleased to take on the role of NSW Open Data Advocate, which, aligned with my role as NSW Information Commissioner, will allow me to promote public awareness and understanding of how to access government information, and assist agencies to streamline their processes for information release as provided by the pathways of the GIPA Act.
5. What do you think are the future trends for Open Government and information governance?
We are living in a fast-growing age of digital technology which provides universal access to information and also demonstrates the expectation that individuals should have unlimited access to information and take an active role in determining service delivery. These individuals are citizens and government needs to act responsibly by switching on Open Government through good governance that is underpinned by accountability, transparency and, importantly, engagement.
Australia has responded to the call for a more open government with the development of an Open Government Action Plan to enable it to participate along with 65 other member countries in the international Open Government Partnership. It is a very dynamic and exciting period for Open Government and I am delighted to have coordinated the contribution of State and Territory Information Commissioners/Ombudsman to the Commonwealth Action Plan.
The future for Good Governance and Open Government is aligned – they are inexorably linked through a healthy and symbiotic relationship. Combined they deliver public value and underpin our democratic society.
————
Thank you to Ms Tydd for taking the time to answer these questions! Further information about the role of the Information Commissioner and access to government information is available on the Information and Privacy Commission website.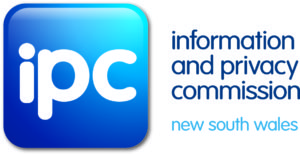 And in case you missed it, last week we published a Q&A with the NSW Privacy Commissioner, Dr Elizabeth Coombs.
Image credits: Information and Privacy Commission