Government Recordkeeping staff at State Records spend a lot of time answering enquiries from NSW public sector organisations on a range of digital recordkeeping issues.
We thought it might be valuable to highlight, in monthly blog posts, a few of the key enquiries and how we answered them. Perhaps you may have the same questions and our answers can be helpful to you!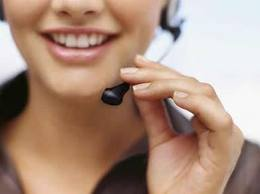 Assessing business systems
In May we received a number of enquiries about assessing business systems to detect and mitigate recordkeeping risk. State Records' Standard on digital recordkeeping indicates what minimum functionality systems need to operate as recordkeeping systems, and what metadata needs to be collected and managed. Our Checklist for assessing business systems (RIB42) may assist you to determine how your system performs against these criteria. In addition, Module 4 of the Records Management Assessment Tool can assist you to measure system compliance and suitability for managing records.
Our free half day workshop Managing recordkeeping risk in business systems also discusses identifying and mitigating risk in business systems. See the Training Calendar for scheduled workshops. Note: This workshop is only open to NSW public sector organisations.
Capturing records of social media
We receive frequent enquiries about how to capture records of social media. Our blog posts and recent social media survey have raised awareness of this issue. Depending on how you use social media and what your organisation's business is, there may be a need to capture records of social media.
For example, emergency services organisations may need to keep records of tweets they send during disasters. These may be scrutinised later by courts or investigative bodies or may simply help the agency to determine better ways of communicating with the public in future. However, tweets are hosted in the cloud and are deleted as a matter of course. If they are needed for longer term accountability or use they need to be captured by the organisation.
In answering these enquiries we discuss when social media records might need to be captured and how they might be captured. In many cases their volume requires automated solutions, which can be limited. We refer organisations to the blog posts we have made on this issue and our Records management and Web 2.0 guidelines. Our Managing recordkeeping risk in business systems workshop also contains case studies on social media systems.
One interesting enquiry about social media this month was whether offensive or inflammatory posts which are moderated need to be kept as records. Our advice was that it is completely appropriate to remove these types of posts. This action is in keeping with 'Appropriate use of social media' policies. These posts do not need to be retained as records unless there is a legal hold on information about a specific individual or person (as part of an ongoing investigation). We would interested in hearing from you if you have a contrary view.
Digitisation
One organisation contacted us to see if there is a NSW Government panel contract for digitisation. Government organisations are encouraged to use the National Disability Services (NDS) wherever possible (although their services are limited). Under the Ready, willing and Able program no tender process is required. This is explained in Premiers Memorandum M2010-06. There does not appear to be a NSW Government panel contract for providers of digitisation services.
Digital disposal 
We had an enquiry about digital disposal and whether an organisation would be in breach of the State Records Act if they did not dispose of records at all. An organisation does not breach our Act if records are not disposed of. However, the Privacy and Personal Information Protection Act 1998 does require some records to be disposed of when they are not longer required. In addition, regular disposal of time expired records is good practice – it reduces unnecessary storage and management costs and enables organisations to focus on measure to promote the digital longevity of records with longer term value. See our recent post: Mythbusting: that storage is cheap for further information. We believe digital disposal is a practical necessity: Do you?
 Standard date metadata
Another enquiry in May was asking what should be the standard format for date metadata? We do not prescribe a particular format in the Standard on digital recordkeeping. However, the generally accepted standard in Australia is DD/MM/YYYY. It would be a business decision but conforming to a recognised standard helps to ensure interoperability and consistent reporting.
If you are from the NSW public sector and have an enquiry about digital recordkeeping, please contact govrec@records.nsw.gov.au Note: As resources are limited there may be some delay in responding to your enquiry.