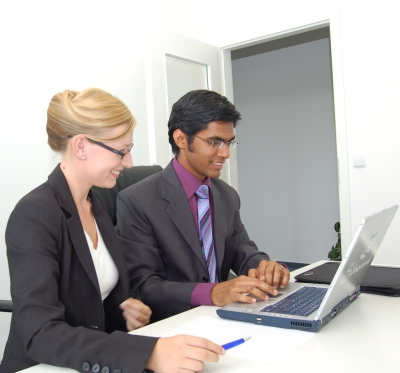 "Information is a strategic asset and must be managed like other assets, such as people or capital." So says the Global research firm Gartner. What we records and information managers have been saying for years!
It is interesting to see that the Gartner Predicts 2011 Special Report talks of how business leaders are demanding greater visibility of the link between IT investments and better business results.
Technological solutions rarely will deliver better business outcomes on their own. To realise this, IT increasingly need to work with colleagues from other spheres. Obvious partners are those trained and experienced in information management, such as records managers, information managers/architects and digital archivists. These practitioners can help to ensure that the technologies are linked closely to the business and that organisations know what information is critical to capture and keep, how long it needs to be kept and how it can be used and reused for business benefit. As the Gartner group put it "generating, managing and protecting the right information at the right time is one of the critical elements of business success."
Still, we find that collaboration is not easy. Our survey of ICT practitioners in NSW Government has identified a number of barriers, not least of which is the lack of senior management support for collaboration.
In the Commonwealth, the profile of information management is rising, with the new Australian Information Commissioner being responsible for 3 functions of which one is 'information policy.'  There are plans for a national policy framework for information management.  Will this place collaboration between ICT and information specialists more on the agenda?
See today's article in The Australian by Anthony Wong, President of the Australian Computer Society, Shifts in technology are driving professional changes, for more discussion on the theme of collaboration.
As practitioners, we would love to hear your views.