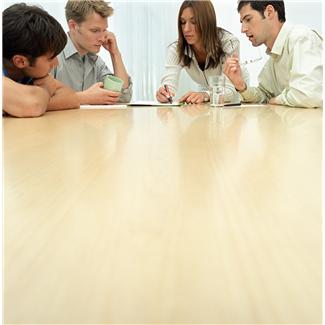 State Records recently received 217 responses to its online survey of NSW State Government ICT professionals. The responses we received were very informative and dispelled many of the common myths about ICT attitudes to recordkeeping.
Biggest problems
When asked about their biggest problems with managing digital information, 140 respondents (64.5%) listed little or poor classification and difficulties in retrieval as their key concern. This was surprising as it has long been assumed by records managers that ICT managers had little time for traditional records tools like classification schemes. Good classification structures combined with well defined metadata, tied closely to business objectives, have tremendous potential to assist with the management of records and to also assist in their retrieval.
In order, the problems listed were as follows:
little or poor classification and difficulties in retrieval (64.5%)
overwhelming volume of storage and problems with storage management (35%)
inadequate technology, poor system integration or the diversity of systems (33.6%)
inadequate training and failure of staff to meet their responsibilities (28.1%)
issues with authenticity and security (10.6%)
difficulties managing and preserving digital information over time (9.2%)
little support from senior management (8.3%)
inadequate resources (8.3%)
lack of guidance and standards (8.3%)
poor email management (7.4%)
lack of appraisal and retention/disposal requirements (4.6%)
issues with ownership (4.6%)
poor compliance and quality control (3.7%)
approaches poorly aligned to business process (2.8%).
Which records management skills are of most use to IT?
Again, responses here contained surprises. ICT professionals are very aware of the complex issues surrounding the long term accessibility of digital records and this was by far the most popular response in the pre-defined categories (81 ranked it as the number one way recordkeeping professionals can assist them).
Assisting with email management also ranked very highly as did contributing recordkeeping requirements to systems development and implementation. Interestingly, there are still significant issues with defining what digital records are and differentiating these from other kinds of digital information. ICT professionals surveyed believe that records managers need to play a strong role here.
Surprisingly, the skills of recordkeeping professionals in determining how long records need to be kept or in ensuring required records are not lost in migrations were not as valued by the ICT professionals surveyed.
When asked what kind of additional information/advice they would value from recordkeeping professionals, survey respondents again rated classification and retrieval as the areas where recordkeeping professionals could assist them the most.
What are the main obstacles to ICT and recordkeeping professionals working together?
Many ICT professionals expressed that the main obstacles to an effective working relationship were that both professions work 'in silos' i.e. each group has an inward focus, concentrating on their business unit's/team's goals without reference to other areas of the organisation.
Other obstacles to collaboration recorded by respondents could be factors that contribute to a 'silo' mentality. These include (in no particular order):
lack of understanding of what each role encompasses
lack of a common language (even on what a record is) and common perspectives, hindering communication
territorialism and unclear/poorly defined boundaries about responsibilities
controlling and narrowly focused personalities
no support from executive/no coordination or vision from higher level
sheer volume of work and lack of time
lack of sufficient financial resources in both areas
physical isolation (e.g. different locations of each unit, shared service arrangements or outsourced IT or records management)
technological problems (e.g. incompatible or inflexible systems, changing technology).
A small number of ICT professionals believe that the two groups have completely different agendas and focus and little or no common ground.
Comments made in the survey reveal underlying assumptions and misunderstandings that the professional groups hold about each other which need to be addressed before successful cooperation and collaboration can be achieved. The report addresses some of these from a recordkeeping perspective.
What can State Records do to assist?
The ultimate aim of this survey was for State Records to determine projects and initiatives we could undertake to foster better working relationships between ICT and recordkeeping professionals and thereby encourage best practice in digital recordkeeping in the sector.
The results of the survey were examined in a series of workshops, providing us with more direction on the sorts of initiatives that may be required.
This survey report points to both the existing tools and products that could help, and lists some potential new projects and ideas for future action. If you are interested in commenting on/ranking these projects, or have other ideas on addressing the issues identified, please go to Part 4 of the report.
An Executive summary and the full Survey report  are also available for your information.