We're often asked how State Records NSW does digital preservation. Really the defining feature of our approach is its flexibility: we apply a project management-based methodology (the Digital Archives Migration Methodology) to all transfers of digital State archives. This means that we assess, define and document appropriate preservation strategies for each individual transfer (using project management techniques to manage scope and time-frames), rather than simply applying a predefined solution for all possible digital preservation challenges (which in practice often means having to limit transfers to a limited set of acceptable material).
A benefit of taking a pro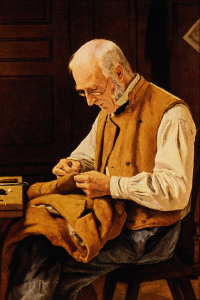 ject management-based approach to transfers of digital State archives is that we can tailor the projects to fit agency priorities, resourcing and workflows, as well as the size and complexity of the task itself. If you're just looking to do a small transfer of a discrete set of digital State archives, we can arrange a very basic project. Conversely, if you're involved in a major decommissioning, system implementation, or migration project, with numerous stakeholders, and where digital State archives are only a small proportion of the material involved, the digital archives project can be structured so as to dovetail into a larger project plan.
This post runs through some of the different models of digital archives migration projects that we've worked on.
Small, one-off projects, comprising only State archives
Many of the projects we work on are relatively simple. For example, we've had a number of agencies transfer digital copies of audiovisual material required as State archives. In these sorts of projects the digital archives team can often undertake much of the work (project documentation, preservation and metadata assessment, preservation planning), with the agency responsible for a limited set of tasks such as reviewing and approving the project and migration plans, applying retention and disposal authorities, ensuring access directions, and transferring the original files and metadata.
Often this type of project can involve physical as well as digital State archives. In these 'hybrid' projects, the digital archives team work with other staff from State Records to assist agencies apply the transfer process for physical material. When helpful, we can include these as objectives within the digital archives project plan.
Part of a larger decommissioning project
Digital archives often comprise only a very small slice of the information in large business systems. When agencies decommission or upgrade these systems, we might be a small player in a much larger project, working alongside other stakeholders such as ICT staff, business analysts, project managers, and records managers. In these types of projects, we can make sure that the deliverables, resourcing and schedule of the digital archives project plan fit within the scope of the larger project.
Over the last few years we have worked with agencies decommissioning complex legacy business systems, with agencies transferring systems to other jurisdictions, and with groups of agencies migrating systems to multiple targets as a result of privatisation. In these projects we've found that it has been useful to link the digital archives project to the larger task. Not only does this ensure that requirements to transfer State archives are visible to all stakeholders, but it also has practical benefits such as knowledge sharing and re-using work (for example, in several cases we've been able to rely on database migrations performed by ICT staff for internal migration purposes as preservation copies).
Part of a strategy for ongoing decommissioning
We've recently been working with two agencies seeking to create re-usable strategies for the ongoing decommissioning of digital records.
The first of these projects was with a local council planning how to manage the periodic publication of council minutes to the OpenGov NSW website as well as to the Digital State Archive. The outcome of this project was a simple migration plan that can be applied annually to those records.
The second of these projects is currently underway. In this project we're piloting the periodic transfer of digital State archives from an agency's EDRMS (electronic document and records management system). The anticipated outcome of this project is a migration plan that can be automatically applied on an ongoing basis.
Both of these projects are interesting in that they demonstrate that decommissioning need not be a 'once-off' activity but can be a pro-active and ongoing process. We can embed the transfer of digital State archives within these strategies by creating re-usable digital archives migration plans.
Planning a decommissioning project? Please get in touch
If you're planning a decommissioning project that involves records required as State archives, please get in touch. Whichever of these models your project fits (or even if it is an entirely new category altogether), we're confident that we can apply the Digital Archives Migration Methodology in a way that will suit your environment and requirements.