Attention ICT professionals! Are you aware that, in an average government organisation, over 30% of the digital information generated needs to be kept in an accessible and useable form for more than 10 years, and approximately 10% of the digital information needs to be kept accessible and useable indefinitely? What strategies does your organisation have in place for preserving digital information? And what about the massive explosion of digital information in network drives and email inboxes? How can you safely and lawfully delete it?
STOP PRESS: Survey closing cob Friday August 20, 2010
Digital recordkeeping success depends on a team effort. Often, that team requires the input of ICT professionals – whether in programming, enterprise architecture, systems implementation, technical support, website management or another area of ICT.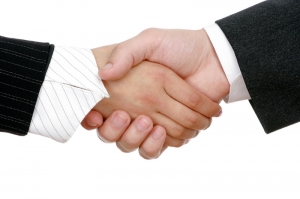 Traditionally (in the paper world), records and ICT professionals had little to do with one another. Now, however, they are increasingly thrown together to work on projects without much understanding of what the other person brings to the table and how best they can work together.
ICT professionals: we need you!
We are keen for ICT professionals of all shapes and sizes to respond to our short 5 question / 5 minute survey on challenges in the management of digital records and information and attitudes to recordkeeping / records management .
We would encourage you to be as frank and honest as you can as this information will be of great assistance to us in developing the tools to help these multi-disciplinary teams to operate more successfully together to achieve fantastic results in the management of digital records and information.
Thank you!