The presentations and podcasts from the Records Managers Forum held 11th December 2017 are now available on Future Proof.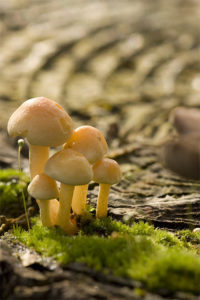 State Archives and Records NSW uses the Forum to engage with public offices and to provide an opportunity for other NSW public sector organisations to share information about key initiatives or government programmes.
The Forum included presentations from:
Christine Boardman, Executive General Adjuster, Crawford Global Technical Services – "Damage – the Journey from Destruction to Recovery"
Dominique Mossou, Conservator, State Archives NSW – "Practical aspects of records recovery and conservation"
Richard Lehane, Glen Humphries and Malay Sharma from Digital Archives Team, State Archives NSW – "Machine learning and records management."
In her presentation Christine Boardman provided a brief overview of the insurance industry, how they respond to losses in the public and private sector and what happens when there is a claim on material damage or consequential loss.
Dominique Moussou provided tips on how to prevent disaster from happening to records and what to do when it does happen.
Lastly, Richard Lehane, Glen Humphries and Malay Sharma from State Archives NSW's Digital Archives team talked about machine learning and its potential application for records management, including the results of an in-house pilot on the application of machine learning to classification and appraisal of unstructured information.
You can find the presentations and podcasts here.
As always, please don't hesitate to contact us for more information on the presentations or if you have something to share with us.
Image Credit: Mushrooms by DIMTRX (CC BY-NC-ND 2.0)