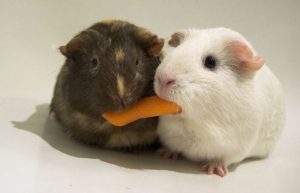 In the same week, the Productivity Commission released a draft report on Data Availability and Use and the Department of the Prime Minister and Cabinet released Australia's first Open Government National Action Plan for feedback. The release of these drafts is a timely reminder to reflect on our data management practices and how we are preparing for the incoming data-driven landscape.
Open Government National Action Plan
On 31 October, the Department of the Prime Minister and Cabinet announced the final round of consultation for Australia's first Open Government National Action Plan. Along with other important commitments, the plan commits to the release of high-value datasets and enabling data-driven innovation. This aligns with the Open Government Partnership (OGP) values of access to information, technology and innovation and public participation. The plan also commits to building and maintaining public trust to address concerns about releasing data.
Draft report of Data Availability and Use
On 3 November, the Productivity Commission released a draft report on its public inquiry into data availability and use. The draft report calls for a fundamental change to Australia's approach to accessing and using data. Under the proposed framework, new legislation would be drafted to apply to all digital data across Australia. The framework also proposes:
a Comprehensive Right for individuals to access information about them in machine-readable form
a National Data Custodian to oversee Australia's data system
a register of National Interest Datasets from both the public and private sector.
Keep calm and carry on
The NSW Government already has an established history of supporting openly available government data for reuse – this was a key initiative of the NSW Government ICT Strategy first launched in 2013. The NSW Government Open Data Policy 2016 outlines the open data vision and agency responsibilities for delivery and is supported by the Open Data Action Plan. If the OGP National Action Plan and the Productivity Commission's report are finalised and endorsed without any significant changes, NSW Government agencies are well positioned in participate in these nationwide initiatives.
Make openness a habit
When you are acquiring a new business system, it is important to assess what type of recordkeeping functionality it should have. Our checklist for assessing business systems is a great starting point. You should also consider whether it is likely to generate data or datasets that are appropriate for publication and release under open data initiatives. The Information Management Framework has some excellent guidance on both open data and data sharing.
An agency that is well prepared for the future information environment has embedded processes to ensure that business systems managing high value data are capable of exporting data and datasets in machine readable form, and capture appropriate recordkeeping and data quality metadata. Open is the new default, so it makes sense to get into the habit of making information ready for release.
Feedback on the OGP National Action Plan closes on 18 November 2016.
Feedback on the Data Availability and Use draft report closes on 12 December 2016.
Image credit: 'Sharing' by ryancr is licensed under CC BY-NC 2.0.