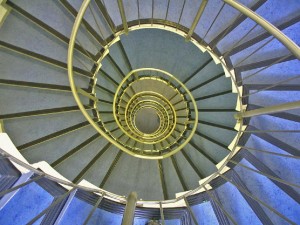 The Standard on Records Management was issued to the NSW public sector today. It has been over a year of planning, development and consultation, and we had some great feedback from the professional community.
The standard is now available on the State Records NSW website together with implementation resources. A comprehensive implementation guide is available here.
The standard has been designed to support digital recordkeeping as NSW Government transitions from paper to digital business processes. Underpinning all requirements in the standard is the need to ensure that requirements support digital records and information management through sound information management practices. Importantly, the standard has been framed and targeted to support good digital information practices in complex business and information environments.
New and updated guidance to support the standard's implementation is now available on the recordkeeping in the NSW public sector area of the website, particularly the pages under designing, implementing and managing systems.
About the process
Section 13 of the State Records Act 1998 empowers State Records to approve and issue standards and codes of best practices for records management by public offices. State Records' Board recently approved the new Standard on records management (Standard No. 12).
The new Standard on records management consolidates and streamlines requirements for effective records and information management and replaces five standards (namely, Standard on full and accurate records, Standard on managing a records management program, Standard on counter disaster strategies for records and recordkeeping systems, Standard on the appraisal and disposal of State records, and Standard on digital recordkeeping).
This new standard will assist NSW public offices to meet the requirements of Parts 2 and 3 of the State Records Act.
A broad consultation process was undertaken in August 2014. State Records contacted all public offices seeking comments on the draft version of this standard so as to ensure that it can best assist and support organisations in managing information. A Table of Commentary documenting this consultation and a Compliance Timetable phasing in new requirements are available for download with the standard.
Thank you again to the NSW public sector and the wider information and records community for the enthusiastic assistance we were given in this process.