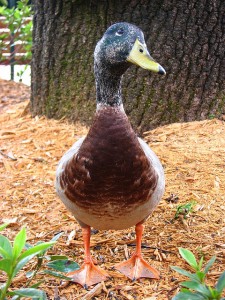 Enterprise search technologies have been widely touted as the answer to the massive quantities of information being created and kept in many organisations today. Employees won't need to know where particular information is kept – they will be able to search for the information across network drives, email systems, traditional document and records management systems and other repositories.
Some think that the implementation of enterprise search will boost the productivity of employees and thereby increase an organisation's profits. In fact, we referred to a survey that found that organisations could save millions of dollars by improving the ability of users to find relevant information in our last post.
Yesterday's meeting of State Records' Digital Implementers Group focussed on enterprise search technologies. We were keen to hear about the experiences of NSW public sector organisations in implementing these technologies, and the uses they are being put to. The current situation within the organisations represented at the meeting was not what we expected, but very interesting none the less!
Most employees don't need or want to search for information enterprise-wide
Some of the organisations are investigating enterprise search technologies or have received a sales pitch from vendors in this area. However most reported that this is not really on their immediate to-do list, as it is expensive technology that requires significant resources to set up and maintain and is neither needed nor wanted by most employees.
Most employees within these organisations work within a few discrete areas of the business and know exactly where the information they need to do their job is kept. They locate records by navigating structured network drives, document stores etc. One member of the group commented that it is interesting that employees will happily search for information online but prefer to browse for information at work.
There are some 'power users' within these organisations who either already use or would benefit from the implementation of enterprise search technologies. Employees working in areas like legal services and information access need to be able to search across all information repositories to find records in response to subpoenas, GIPA Act applications etc. But most employees simply don't need to able to perform these types of searches.
The technology is being used to categorise incoming information
Some vendors of these technologies couple search capabilities with other records and information management functionality, such as classification. One organisation described how they are using this technology to categorise incoming correspondence so it can be captured in the correct repository and dealt with by the appropriate section of the organisation.
The technology could be used to facilitate retention and disposal
We are aware of many organisations that hold vast quantities of legacy information that are un-managed and unused. The organisations are unwilling to dispose of the information as they don't have the resources to manually sift through it to identify information of ongoing value. Enterprise search technologies have the potential to analyse legacy information so that organisations can make informed decisions about its retention and disposal, and whether it needs to be migrated to current systems.
Members of the group were especially interested in the potential use of the technology in this area, which is fortunate as our next meeting will be focussed on all things relating to digital disposal! If you're not already a member and would like to come along, please let us know.
And if your organisation has implemented enterprise search technologies and would like to share its experiences, please leave a comment below or get in touch.
Image credit: "Little Confused" – Denis Giles (CC BY-NC-ND 2.0)