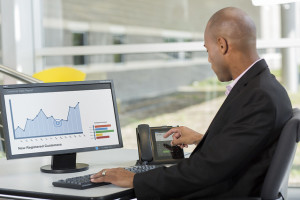 Last week, the Digital Implementers Group met for one of their regular six-weekly meetings. As always, the group shared some fascinating insights into their current projects.
The focus of the discussion was on the support required for managing information and records through organisational change. Members discussed the important factors and challenges, and how they had addressed these in their organisations.
Gaining necessary budget for transition projects
A number of people mentioned that organisations often underestimate the work that will be required to transition records and information through a wider organisational change. Headline costs often provided for the underlying technology costs, but not for costs such as business analysis and process mapping for records management. Because these projects are often driven by expected efficiencies, members suggested that having hard metrics available relating to the records / information management function was crucial to getting budget allocated.
Staffing temporary projects
A number of organisations explained that they had been able to secure extra staff for transition projects, but that this in itself didn't guarantee success. Even when staff with appropriate experience can be found, transition projects often operate on extremely tight time schedules, and up-skilling temporary staff to understand the organisations records, information and processes diverts the attention of key permanent staff.
Maintaining strategic priority
A number of organisations had they sense they had lost some of their priority through a significant organisational change. Other members mentioned that strong working relationships with colleagues in areas such as risk, governance and IT really proved their worth during these changes. Another mentioned that issues around custody and classification of information were recognised as top priorities by the executive, and while this was helpful in securing support and resources, it created very high expectations to meet.
Re-establishing records and information management capability under new arrangements
Organisations which have gone through a major change have often had upheaval in multiple areas: new technology, new processes, significant staffing changes, and often an increased number of services, mandates and responsibilities. Members mentioned that their teams are expected to support this new environment with the existing team resources. This is challenging because they may have a larger number of staff and technologies to support, and significant work to train staff on systems and rebuild the information / records management culture among new staff.
The Digital Implementers Group will continue to meet throughout the year. State Records staff will continue to share summaries of the meetings, so look out for new blog posts!
Photo credit: NEC Corporation of America on Flickr used under creative commons license (CC BY 2.0)